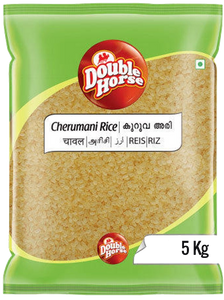 Cherumani Rice 5 Kg (Kuruva)

Cherumani Riceis a variety of red rice containing high amount of fiber. Par boiled round rice which is shorter in size is one of the most popular and preferred rice in Northern Kerala. 

Best quality, amazing taste. We guarantee you one thing.. You will fall in love with this.
The Cherumani Rice 5 Kg (Kuruva) is one of our most popular items. People can't seem to get enough of it. You are going to love Cherumani Rice 5 Kg (Kuruva) from grocerybasket.ca. Check out our other Rice from grocerybasket.ca too. You just shop as much as you like and leave it to us, we deliver.

Inventory Last Updated: Dec 07, 2023
---
We Also Recommend